Water Damage Restoration in Jefferson County
If you live or work in Arnold, House Springs, Festus, or the surrounding areas, you're familiar with the long, hot summers and rough, stormy winters. No matter what kind of building you own, turbulent weather poses risks, and in Jefferson County, flooding, humidity, and winter weather all threaten your property with water damage.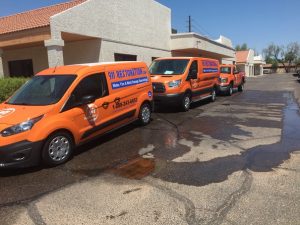 Water rots drywall and warps wood, breeds mildew in carpets, and creates hazardous conditions for you and your building's inhabitants. Harsh weather, accidents, and emergencies not only put stress on your building; they put stress on you. Maybe you're a first time property owner, unsure how to navigate water damage restoration in Jefferson County. Maybe you don't want to spend a ton of money on repairs, or worry it could disrupt your home or business. You know your property issue will get worse over time, but you don't know where to turn. call 911 Restoration of Jefferson County at our number 636-274-6019
That's where our friendly staff at 911 Restoration of Jefferson County come in. We have over 30 years of experience with all kinds of residential and commercial restoration. As a top restoration brand in the country, we bring expertise and top-notch service no matter what issue you face. In addition, all of our branches are locally owned and operated, so you can count on quality customer service from team members who understand what you're going through. 
We're open 24/7/365, and we offer same-day service. When a pipe bursts or there's a sewage backup and you need flood cleanup fast, we'll have a trained specialist at your door within 45 minutes to contain the problem fast. When you need water damage repair in Jefferson County you can count on, give us a call. Call us at 636-274-6019.
Residential and Commercial Water Extraction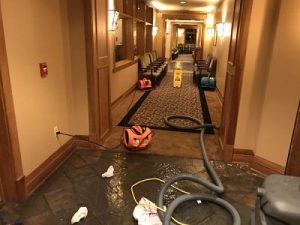 If your business in Jefferson County has a ceiling leak every time it rains, you want a commercial restoration company you can trust. As part of our water damage inspection, our crew will check your roof for structural weaknesses. After we fix the leak, we remove and replace any flooring affected by water damage. 
As a full-service restoration company, we know that mold can grow within 24 hours of water damage. You don't want to hire a carpenter to fix the roof, only to discover you need mold decontamination when your customers start to complain about the smell. At 911 Restoration, we have experts who handle mold inspection too. When you have mildew inside your property, trust a professional for mold removal. Attempting to get rid of it yourself could have incomplete results, or worse, threaten the health of you or your property. Call us at 636-274-6019 and learn how we can help
Have you noticed an unsightly stain on your wall but can't figure out where the water is coming from? Does your sink crawl space smell bad but you can't find the leak? At 911 Restoration of Jefferson County, we're experts at finding the source of water inside your home too. With us, there's no need to call a plumber either.
After we find and fix the problem, our water extraction process includes drying, dehumidifying, and disinfecting your property. All of our staff is EPA, CDC, and IICRC-certified, and we only use the best equipment the industry has to offer.
We also offer all our customers in the Jefferson County area disaster restoration. This includes roof repair, board-up services, and even packing and storage solutions in the event of an emergency. When you need professional help fast, give our water damage restoration team at 911 Restoration a call.
Wonder How Much You'll get Paid for Water Damage from Insurance?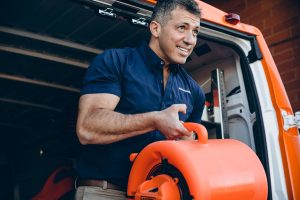 We understand that the last thing you want before, during, or after an emergency is more stress. Insurance claims can be complicated and confusing unless you have a ton of experience with them. That's experience no property owner wants, since it means your home or business has been through more than one disaster.
At 911 Restoration, we make sure our staff is knowledgeable in every aspect of property restoration. That includes insurance claims and paperwork. We work with all insurance companies, so you don't have to. Let one of our friendly agents handle it for you, so you can focus on the welfare of your home or business. Call us at 636-274-6019 and allow us to provide you a free visual inspection.
Our entire team at 911 Restoration of Jefferson County wants to give you and your property a Fresh Start. That means we take care of your wellbeing along with your property. We believe every storm cloud has a silver lining. When you need compassion and expert advice after a disaster hurts your property, give us a call.
Serving the communities of Arnold, Barnhart, Cedar Hill, Crystal City, De Soto, Dittmer, Festus, Hematite, Herculaneum, High Ridge, Hillsboro, House Springs, Imperial, Kimmswick, Liguori, Pevely and surrounding areas.