Water Damage Jefferson County
911 Restoration Jefferson County
Water damage restoration from 911 Restoration Jefferson County is your best solution when a house floods. We work for the customer and make sure your property recovers as quickly and efficiently as possible, while adhering to your standards.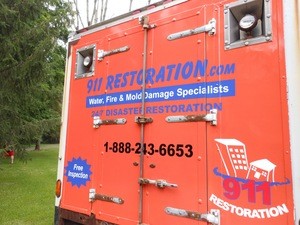 Your happiness is the most important to us, so call our water damage Jefferson County crew for water removal, mold remediation, and any other home disaster services.
John Fowler, owner and operator of 911 Restoration Jefferson County, says, "I have years of experience in the restoration business in the area around Southern Illinois, so I have seen it all. I want homeowners to know that I have a track record of dependable and quality service that is unbeatable."
Restoration services are needed year long, day or night. Thus, John prides himself on being available to the community 24/7/365 with same same-day service for the toughest emergencies. "Quicker is always better, so that is why I try to be at your door within 45-minutes," he explains.
The faster we can get to you, the faster we can deliver you a fresh start. New beginnings and second chances is what we are all about at 911 Restoration Jefferson County. It is our promise that things will get better the moment you call us because we are IICRC certified. We are trained to handle the restoration work that can result in a multitude of disasters.
Disasters come in all sorts of shapes and colors, so we need to be at the ready for whatever comes your way. Not only that, but we also wantt to prepare homeowners because the best restoration tactics is prevention.
The majority of all restoration work submitted to insurance companies are in relation to water damage. That has to do with the ubiquity of water, and how any accident can cause unwated water to get into the home.
Water Damage Restoration
Water runs all over the home, and the many safeguards put into place to prevent it may fail. Fret not, as 911 Restoration Jefferson County is always prepared for water damage restoration.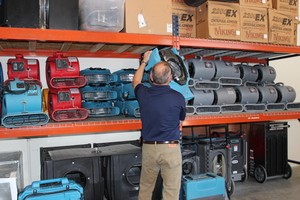 First, homeowners should become knowledgeable with where their pipes run, and with the condition of their roofs. During the winter, pipes may freeze over and ice dams may form around the roof resulting in unwanted water filling up spaces in the home.
As for the frozen pipes, preventing them is easy if you can keep the inside of your home at a stable temperature during the wintertime. Allow exposed pipes to stay warm by allowing hot air from a heater to circulate around them. Furthermore, check your roof during the summer for signs of leaks. Fix it as needed, and during the snow period clear your roof when it becomes too compacted with snow.
An ice dam forms as the snow closest to the home melts, it flows away from the home to the colder parts, freezes, then crease a dam, so the cycle continues. This time the water pools. Causing sagging and roof leaks.
Mold Remediation
Water damage left untreated for too long will result in a mold infestation. It only takes as little as 24 hours after water exposure for fungus spores to begin activating. This is why you need the restoration services of our water remediation team because we will make sure mold never has the chance to grow.
In the event you discover mold, or the signs of mold, then you can call us. Our mold decontamination team can get it out of your house, and restore the underlying causes. It's important to be able to breathe easy in your home, and we guarantee it.
For anything you may encounter, call 911 Restoration Jefferson County to get you back on your feet.
Sewage Backup
In the event of a flood from a pipe burst or sewage backup, shut the water off to the home by finding the water shut-off valve. The reason a flood can cause a sewer back up is that it will change the water pressure in the home, thus resulting in a kick back of whatever is running in the pipes.
Shutting the water off will help curb the amount of damage done to the home. We recommend not touching the water as it as classified as category 3 and poses a threat to human health.
Call us because we have technicians on hand that can remove the waste, and sanitize your home in a manner that is safe for the environment.
Disaster Restoration
When a storm or earthquake causes damage to your property, you can count on 911 Restoration to be there to provide you with help. We can offer the comprehensive restorations that can ensure both the interiors and exteriors get back to looking good as new. For flooding, we can use our advanced drying equipment for a thorough cleanup. Whether the disaster is natural or man-made, our specialists have the necessary training and equipment to be able to provide you with a fresh start!
Fire Damage
After a fire, remnants of the smoke will remain long after the fire is extinguished. Water, ash, soot, and smoke are things we train to get out of your home, and as a result, it will be wiped away from your mind.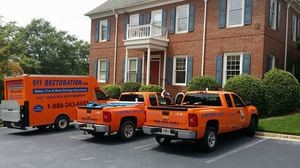 Restoring your home to a state better than new after fire damage is a lot like restoring your home after water damage. The key is to safely remove water and odor by cleaning surfaces with our industrial-grade restoration tools.
Wet vacuums, dehumidifiers, and the use of surface-penetrating chemicals allow us to get the water out and deodorize your home.
It's simple for the professionals at 911 Restoration, so call us for care that will get you back on a fresh start