Sanitization Services & Disinfection Solutions
911 Restoration of Jefferson County
The global spread of coronavirus has changed the very landscape of our daily lives. No business or person remains unaffected by its impact. For this reason, we all need to do our part to contribute towards the solution. The most important thing everyone can do is maintain their personal hygiene.
With property owners, they have a deeper responsibility to ensure their buildings remain sanitized according to protocols. Thanks to these protocols, people who come and go will continue to be as protected as possible. That's why 911 Restoration of Jefferson County is ready to deliver sanitization services in addition to various disinfection solutions for both residential and commercial properties. All of our technicians stay on top of their training to remain fully compliant with all current CDC and EPA protocols in an effort to provide optimal results with our sanitization services. As a community, we'll make it through, which is why we'll do our part to deliver peace of mind with our sanitization services.
Service area map
Water Damage Emergency Services
911 Restoration of Jefferson County can get you immediate help handling property damage emergencies throughout Jefferson County. Get same day restoration services, to prevent your home or business from  taking on further damage to impact your home or business.
Call 911 Restoration of Jefferson County if you need help handling:
Water Extraction and Removal

Ash, Soot, and Smoke Cleanup

Plumbing Backups and Sewage Spills

Mold, Mildew, or Fungal Growth

Flooding in Basements or Crawlspaces

Tornadoes and Winter Storms
The experienced technicians at 911 Restoration of Jefferson County are on call 24/7/365. We are locally owned and operated, allowing our techs to reach homes and businesses in Festus, Imperial, and Arnold within 45 minutes of an emergency call.
Get professional help returning your property to perfect condition by contacting 911 Restoration of Jefferson County right away after a flood, fire, or any other disaster.
Client Testimonial
Sherry M.
"I would give them 6 stars if I could. I had to deal with a flood in my business, an absolute nightmare for every business owner. 911 Restoration came right away, and they are so professional and efficient. Even after everything was done they followed up and made sure everything was back to normal. A+ customer service. Thank you!"
Water Damage Restoration
Water damage can be caused by something as simple as a leaking pipe or something as serious as a major pipe burst. Floods and heavy snows can also cause severe damage to properties throughout Imperial, Arnold, and Festus.
You can get help from licensed, bonded, and insured water damage restoration technicians by calling 911 Restoration of Jefferson County. Our techs know what it takes to completely restore a home or business damaged after a:
Pipe Bursts in the Winter

Summer Storm Floods the Basement

Toilet Overflows

Any Other Water Emergency
Water damage can lead to warped floors, ruined drywall, mold growth, and other issues. Let us extract the water from your property, ensure everything is dried out, and offer you the Fresh Start you need.
Call 911 Restoration of Jefferson County to get same day help handing any type of water damage.
Frozen Pipe and Flooded Basement
Pipes can freeze in the winter months, as the temperature drops and snow piles up around us. Frozen pipes are more likely to leak and even burst, leaving you with inches of water flooding through your home or business.
Flooded basements are a common result of frozen pipes. In some cases, property owners do not even realize their basements have flooded for a lengthy period of time, allowing the water to cause extensive damage and giving mold a chance to flourish.
You can get help taking care of water damage caused by frozen pipes and flooded basements as soon as you notice them by calling 911 Restoration of Jefferson County. Our techs can restore your property to better-than-new condition, so call us today.
Mold Removal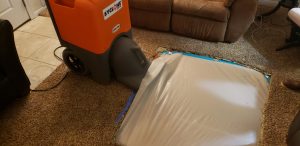 Property owners in Festus, Imperial, and Arnold sometimes discover mold growing in their property after a flood and plumbing disaster. Mold can lead to property damage and some strains of this fungus can cause serious health problems.
911 Restoration of Jefferson County can take care of commercial or residential mold removal for you. You can contact our mold specialists at any time of the day or night to get a free visual mold inspection for property owners only.
We are IICRC-certified to handle mold removal quickly, safely, and effectively. Make sure the mold removal process is taken care of properly by calling professionals who won't rest until the job is done right.
Sewage Backup and Cleanup
Sewage can back up into homes and businesses around Imperial, Arnold, and Festus due to plumbing clogs and high water levels after storms. Sewage is a dangerous substance that you should not try to clean up on your own.
You can get the help you need to remove sewage from your property by calling 911 Restoration of Jefferson County. Our professional sewage backup and cleanup technicians can stop additional sewage from entering your property. The techs will also clean up the sewage already in your home or business.
Let us remove any odors and contaminants associated with a sewage spill with professional-grade disinfectants. Call 911 Restoration of Jefferson County to ensure your property is returned to perfect condition after a sewage spill.
Fire and Smoke Damage Restoration Fire Damage Cleanup
Water is responsible for many types of property damage, but fire can also cause massive amounts of destruction. You need to get help from experienced fire damage restoration techs if your home or business is involved in a fire.
911 Restoration of Jefferson County has years of experience handling all aspects of the fire damage restoration process. You can contact us right now to get a free fire damage assessment and a free insurance consultation.
Our techs provide comprehensive services to property owners after a fire, including:
Fire Damage Cleanup Involving Advanced Techniques like Sodablasting

Cleanup of Your Furniture and Other Surfaces

Complete Renovation and Reconstruction

Total Removal of Ash, Soot, Smoke, and Odors
Fire damage restoration does not have to be a stressful process for property owners throughout Arnold, Festus, and Imperial. The techs at 911 Restoration of Jefferson County are dedicated to restoring your property to perfect condition, helping you handle the insurance company, and making sure you have a Fresh Start through fire damage restoration.
Disaster Restoration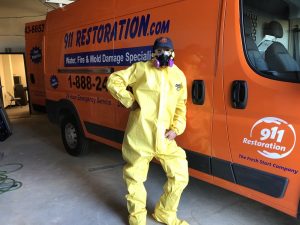 No property owner can ever be completely safe from disasters like tornadoes, floods, fires, and severe winter storms. However, all property owners in Jefferson County can get immediate help recovering from the effects of these disasters.
911 Restoration of Jefferson County takes a proactive stance to the disaster restoration process. We will spring into action when you need help, even during an emergency. Are you concerned for your property during a storm? You can contact us for:
Emergency Storm Repairs

Emergency Boarding Up

Emergency Roof Repairs

Emergency Water Extraction
Are you worried about your possessions during a major disaster? Call 911 Restoration of Jefferson County to have your possessions packed out and stored safely right away.
Are you unsure how to recover from the aftermath of a disaster? 911 Restoration of Jefferson's disaster restoration techs can evaluate your property for structural damage and provide total restoration services to bring your property back to better-than-new condition.
Let us provide you with the restoration services you need by contacting us today.