About 911 Restoration of Jefferson County
Our Team Will Give You The Tips You Need To Safeguard Against Flooding
When your home or business is flooded with water from a pipe burst, storm or sewage overflow, our team will be there to make all the repairs needed to restore your property back to its original condition.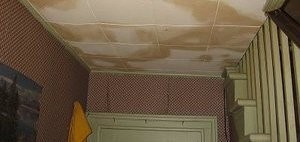 Even though we can help you through this chaotic time, our water damage restoration technicians want you to know how to protect yourself from these issues sprouting up all together.
When home and business owners are proactive in the maintenance of their building then it will not only keep their property in the best condition possible, but it will also keep everyone inside safe and secure.
Below are three tips that will prevent the likelihood of water from invading your building:
Make sure you have proper drainage. Cleaning your gutters regularly will dramatically reduce the chances of water getting inside the home. Directing the downspout at least five feet away from the home will also keep things dry. You can even shape your yard so it slopes away from the property's foundation. This will help water roll away from the structure, instead of possibly flooding inside.
Regularly test your basement's sump pump. Making sure the pump is able to efficiently remove water from the sump basin will prevent water overflow and flooding. Test it all year round, but more frequently during the rainy seasons.
Repair preexisting water leaks. If you notice any

water dripping from pipes

, water damage around water fixtures, cracked caulking or missing roof shingles, make sure you fix them as soon as possible. Making these repairs will greatly reduce the chances of you experiencing a home flooding situation.
Even if you have taken the proper steps to safeguard your home or business and moisture still manages to damage your home, call the water damage restoration specialists today to get around the clock assistance.
You Can Count On Our Team To Provide Around The Clock Assistance
We pride ourselves on our 24/7/365 availability. Water damage is not always predictable, and we want to be able to be at your home as soon as we can after a flooding event occurs.

One of the main reasons we act so fast in situations involving moisture is to stop mold from growing in your building.
Many home and business owners are not aware of how fast fungus can infest an area, but our technicians know better than anyone. In as little as 24 hours after being watered, mold spores can develop into an infestation, but we work hard and fast to stop this from ever happening in the first place.
On top of keeping your home clean and safe, our staff will assist you with communicating with your insurance provider. 911 Restoration Jefferson County works with all insurance companies, and will even file your claim for you if you need us to.
So, call the water damage restoration technicians at 911 Restoration Jefferson County when you need commercial or residential remediation services and we will be at your property within 45 minutes today!