Water Damage De Soto
If you discover water leaking into your property, call 911 Restoration Jefferson County and out De Soto water damage restoration professionals right away. Water damage can occur in the home from many reasons, from severe weather to internal problems in the home.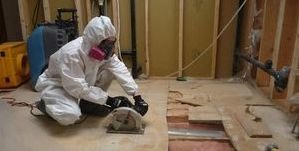 We are educated in the most progressive water removal procedures in the industry, ensuring that we will get every bit of moisture out of your home.
De Soto flood removal technicians have over 35 years of experience remediating water damage.
All of this time spent in the field has caused us to see every type of water damage situation imaginable, which is contributed to our professionalism when working on site.
By being exposed to so many different types of water damage our IICRC certified crews know the level of damage that water can inflict on a home, including mold growth.
Water and mold go hand in hand, a concept that the De Soto flood water removal professionals are no strangers to. We use the most advanced mold remediation techniques in order to clear our all existing mold and spores, to prevent future outbreaks. Call us at 636-274-6019 and please allow us to offer you a free visual inspection.
Water Damage Restoration is Our Specialty
Our licensed, bonded and insured De Soto water extraction technicians know that the best way to ward off water damage is by being proactive in home preparation. 911 Restoration Jefferson County suggests implementing the following plans of action on your property:
Clear all leaves, branches and other gunk from your gutters, especially before the rainy season begins.
Point the downspouts away from the home to prevent water from seeping into the structure.
Slope your yard so rain rolls away from the house, instead of flooding inside.
Have your plumbing inspected by a professional at least once a year.
Insulate pipes and check for any damage, such as rust or cracking.
Make sure your roof is in good shape and leak free by hiring a professional to check it out.
In the event that you still incur a water disaster, you can rely on the De Soto water removal service agents to clean your home from all signs of damage. Call us at 636-274-6019 and learn how we can help
Don't let your property suffer from the effects of a flood without help from the best. Contact our water damage experts in De Soto with 911 Restoration Jefferson County for immediate relief today!
Do Not Let Moisture Lead to Mold
We keep our staff standing by and available 24/7/365 in order to facilitate all customer calls we receive, no matter what time of day or night. It is important to our staff that homeowners to feel comfortable calling us any time, day or night. so contact us today at 636-274-6019
The leak removal specialists respond to emergency calls involving leaking roofs or home flooding within 45 minutes.

The faster the De Soto flood cleanup group renovates your home, the greater the chances are that fungus and mold will not spread throughout the living space.
Mold is not always visible. In fact, most of the time you will be able to feel the symptoms before you see them. If you find yourself experiencing headaches, difficulty breathing, itchy eyes and skin rashes, then you may be living with mold.
Your homeowner's insurance may offer assistance in the water damage cleanup, but it does not always cover mold.
Due insurance policies deferring from customer to customer, our De Soto water damage staff will guide you through the insurance process, doing all we can to get you informed about your policy.
As soon as you discover water invading in your home call us at 636-274-6019, our water damage De Soto extraction experts, so we can give your home a fresh start today!