Commercial Water Damage Restoration in Jefferson County
Commercial properties need to be cared for just like residential properties, and 911 Restoration Jefferson County can provide you with the disaster remediation services you need, right when you need them.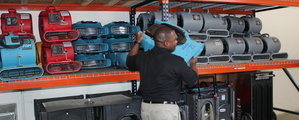 Earthquakes, floods, and storms all have the ability to put your business out of commission, but when you hire us, we can limit that time by working quickly and efficiently.
We make sure to stay available 24/7/365, making it possible for you to contact us right when an incident occurs on your commercial property. If you are dealing with a water emergency, we will get repair workers to your business within 45 minutes of receiving your call.
Your business is your livelihood and we take that very seriously, which is why we want to make sure you get the best remediation services in the industry. We work with IICRC certified experts who know how to specially work with commercial property damages.
So, call our commercial property damage Jefferson County techs when your building floods or is devastated by water damage and we will do whatever it takes you get you on the path to a fresh start.
Earthquakes Put Commercial Properties At Risk
The New Madrid fault line is a mere hundred miles away from Saint Louis, putting property owners in Jefferson County at risk of experiencing structural damages when an earthquake hits.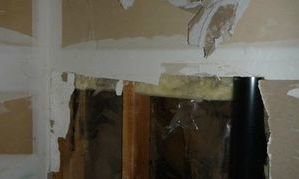 After an earthquake hits, depending on its severity, your commercial property may be left with cracks in the foundation, water damage from broken pipes, and broken personal items from excessive shaking.
This area is more susceptible to experiencing earthquakes more than any other part of the Midwest, so commercial property owners need to focus on safeguarding their businesses before the next "big one."
Secure your property by inspecting it for hazards and securing down any movable items.

Create a disaster plan and communicate with everyone working in the building how to behave in the event of an earthquake.

Keep disaster supplies in a specific place in the building and make everyone aware of its location.

Even if you already have commercial property insurance, consider purchasing supplemental earthquake insurance to ensure you are completely covered.
911 Restoration Jefferson County has the ability to assist you with any damages your commercial property may incur from an earthquake, so call us right away and we will provide you with a free visual property inspection.
Rising River Levels And Flooding Can Create Water Damage
When there is heavy rainfall it causes the river levels to rise and overflow into the nearby cities, including Jefferson County. This can create dangerous conditions for commercial property owners when it comes to water damage.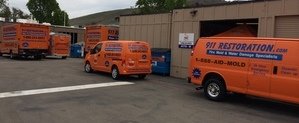 When rivers overflow at a fast rate, the increased water can overwhelm the drainage system, causing the water to invade homes and businesses.
Flash flooding can also become a problem when storms create significant rainfall because the ground is not able to absorb the water sufficiently. This leads to quick bouts of flooding that can cause a lot of damage in a short period of time.
There isn't much you can do when a flood is in full effect, but in order for you to stay as safe as possible during a flooding incident, you want to develop an evacuation plan for your building before a disaster occurs.
If you have a furnace, water heater, or electrical board in the property, you should raise it to a high plane that is well above flood levels. You should also check the building for any cracks in the foundation and seal them off in order to avoid water from seeping into the property.
Installing a sump pump in the basement of your commercial property is another great way to prevent water damage. It will sense when water begins flooding the area and switch on to extract water. This can buy you some time while you call for professional help.
911 Restoration can provide you with the water damage restoration services you need when your building becomes flooded, so call our commercial property damage Jefferson County experts today!