Water Damage Dittmer
911 Restoration Jefferson County is here to let those whom reside in Dittmer know, that there is hope after water damage. You need a team that will be at your side and fight for you every step of the way.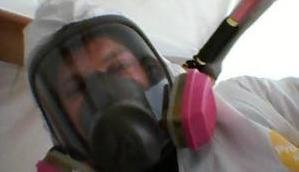 Day or night, contact us because you get service that is:
Available 24/7/365
Respond within 45-minutes
Same-day service for emergencies
Latest drying technology
Always put the customer first
Total dedication to professionalism
As long as the sun rises, you will get the second chance you deserve. The fresh start attitude we bring to every job is your guarantee that everything is going to be better than it ever was.
If your property is already amid a flood of some sort, then contact our water damage experts in Dittmer with 911 Restoration Jefferson County if you are in need of expert service today!
Certified Flood Cleanup in Dittmer
For all residents in need of flood cleanup, trust the water damage experts in Dittmer at 911 Restoration to make everything like new. When we arrive at your door, you get service from a team that is all inclusive.
Here are some important things to remember about restorations:
From carpet cleaning to structural drying, you receive 360 degrees of expert care.
Your peace of mind is on the line when water infiltrates your home, so count on us to be there for you to get it out and restore your psyche.
That is our fresh start promise: that things will be fixed.
Our technicians dish out every tool in their arsenal starting with infrared cameras that can find hidden water, and industrial grade vacuums that can get out all pooling moisture.
See, when a flood occurs, it will be absorbed into porous material such as bricks, carpet, wood, and sheetrock.
From there it can seep into subfloors and basements, where mold and smells can brew.
For this reason, we work relentlessly until every single drop is evaporated.
Trust that your home is in good hands, as we are IICRC certified. The training we go through enables us to operate the most sophisticated machine in our tool kit. Providing you with ultimate protection is how we guarantee you that we care.
Call our water damage Dittner team with 911 Restoration Jefferson County for our flood cleanup experts or if you are experiencing any other form of damage, and we'll take care of it today!
Preparing for a Water Disaster
When water gets into your home, then it can quickly prove itself as headache inducing. For this reason, we never want you to experience a water damage accident. Follow these simple tips, and at best you avoid disaster. If one to occur, then you will know how to respond.
The most likely time a flood will occur is either in the winter where a pipe burst can occur or in-between March and June, when the heavy rains come in.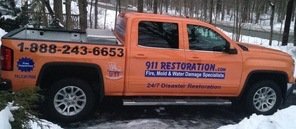 So, when it comes to cold fronts we recommend that you keep the temperature to your home to above 50 degree Fahrenheit, as to ensure the water in your pipes is above freezing.
Another simple solution is to provide a heat lamp or insulation to exposed pipes that are beneath cabinets or in the basements.
When it comes to flash-flooding, then we recommend keeping your eyes and ears tuned in to the radio or TV. The National Weather Service will issue a warning, so that is when to prepare.
The most effective way of curbing damage done to the home is to provide sand-bagging, but that is time consuming. For a fast and quick way to protect your family, then move to higher elevation. Never try to drive through a flood, as your car may be swept away.
We never recommend do it yourself cleanup when dealing with flood water. Some efforts may prove effective for minor clean water flooding, which comes from a pipe leak or a sink. But for category 2 and 3, call us.
911 Restoration has the tools and the wisdom to effectively remove water, odor, and stains in order to provide you with a fresh start. So contact our water damage Dittmer team with 911 Restoration Jefferson County either by phone or through our site today!