Sewage Removal For Jefferson County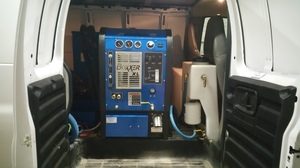 Anything in your commercial or residential property that needs water requires a sewage line. Whether it's the kitchen sink, guest shower or the bathroom, sewage lines can be found all throughout a property.
It's not every day that we think about the importance of our sewage system. Generally we don't realize it until there's a problem. Dealing with issues like sewage backups can really stink, literally and figuratively. However, Jefferson County have access to a restoration company that is ready to provide water cleanup services when sewage issues strike.
Arnold, Imperial, Festus and surrounding area residents can contact the sewage cleanup techs at 911 Restoration of Jefferson County when sewage removal services are needed. The highly trained IICRC techs know how stressful sewage backup in Jefferson County can be. In addition, they know the importance of providing cleanup services quickly and efficiently. For this reason, the office in Jefferson County is open 24/7, 365 days per year.
Services can be expected within 45 minutes of your phone call and will begin with a thorough assessment of the water damage. During this assessment, the techs will determine what caused the problem and what the right course of action will be to get the sewage completely removed. Whether you are dealing with a large issue or a smaller spill, with 911 Restoration on your side a Fresh Start is on its way.
Clogged sewage lines can cause issues throughout an entire property. Due to the damage, it can cause, it's important to get the issue fixed as soon as possible. Getting immediate sewage cleanup and water damage restoration services in Jefferson County will help keep the damage to a minimum. Restore your peace of mind by contacting the experts at 911 Restoration of Jefferson County.
The Warning Signs That Show You Need Sewage Restoration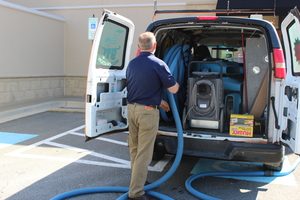 How can you deal with a sewage backup issue if you don't even know that you have one? It's important to learn the signs and symptoms of sewage problems in order to catch them quickly. The sooner the sewage removal techs at 911 Restoration of Jefferson County respond to the problem, the better your chances are to keeping damage as minimal as possible. Often times we take toilet water damage into consideration, but forget that sewage lines run all throughout a property. So, while it's good to be aware of any issues taking place with your toilet, you should also be aware of the following signs of sewage backup.
Common signs that sewage removal services are needed include:
Water back ups in other drains. Is water beginning to back up in other drains throughout your residential or commercial property when you flush the toilet or use the plumbing? If so, it's time to pick up the phone and call 911 Restoration for sewage removal services. A tell-tale sign is flushing the toilet and hearing the water gurgle in the shower. Another sign to look for is water rising up in the sink. Sometimes you may not even see the water, but you will probably smell it.


 

Multiple clogged drains.

If you live in a household of women, then you know that drains can become clogged with hair. There's also those instances where someone uses a little too much toilet paper and clogs the toilet. However, if you notice more than one drain is clogged at a time then this is a huge warning sign that you have something a little more serious going on. Especially if this clogging is occurring in areas that hardly get any usage like guest bathrooms.
Abnormal toilet flushing.

Usually the sign that tips off most property owners is an abnormal toilet flushing. If you have plunged the toilet until your arms feel like they are going to fall off without any resolve, it's time to contact the sewage removal techs at 911 Restoration. Chances are there's something going on in those pipes that requires highly trained experience.
Nobody wants to deal with sewage restoration or toilet water damage. We know, it stinks! However, the longer the issue goes unattended to the more likely the damage is to worsen. Save yourself the additional stress by contacting 911 Restoration of Jefferson County at the early signs of sewage issues.
Water Restoration Company Available 24/7, 365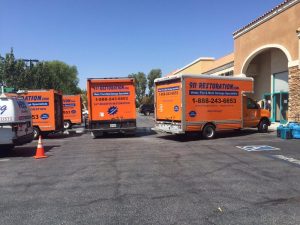 Accidents happen, and that's okay! That's the risk you run when owning a commercial or residential property. Many times, we aren't able to prevent the issues that arise. But, you can control how bad the damage gets before contacting 911 Restoration. The highly trained IICRC technicians have the training, equipment and protective gear needed to safely remove any harmful bacteria from the property.
Your safety is our number one concern. When property owners choose 911 Restoration for sewage removal services, they can rest assured knowing that we will do everything necessary to provide a Fresh Start. Contact 911 Restoration of Jefferson County for water damage restoration services like sewage removal, toilet water damage and sewage restoration today!  
Serving the communities of Arnold, Barnhart, Cedar Hill, Crystal City, De Soto, Dittmer, Festus, Hematite, Herculaneum, High Ridge, Hillsboro, House Springs, Imperial, Kimmswick, Liguori, Pevely and surrounding areas.