Water Damage Barnhart
Water damage does not have to be an issue for homeowners in Barnhart, because they have 911 Restoration Jefferson County standing by and available 24/7/365 ready to get to work on your home immediately.
The licensed, bonded and insured Barnhart crew is able to provide every customer with the following benefits:
Around the clock availability
Fast response time
Free water damage estimates
Competitive pricing
Ability to work with insurance
Advanced water extraction equipment
Professionalism
Customer service
The entire water damage Barnhart staff trained in providing the utmost care and attention to all of our customers. We have seen it all, from home flooding to complete mold infestations.
Our progressive training programs makes our specialists some of the best in the business, so you can rest easy when 911 Restoration is on the job.
Our water damage Barnhart experts with 911 Restoration Jefferson County will do whatever it takes to get your home safe and clean again today!
Water Can Lead to Mold Without the Proper Remediation
When left to sit for long periods of time water can cause mildew, mold and fungus. Even if you can't see the mold, it could be hiding behind your ceiling, walls and floors without you knowing.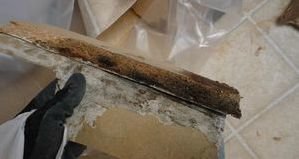 Here are some important things to remember about water and mold:
IICRC certified Barnhart water removal agents will remove fungus from your home immediately.
This is because it may still be doing significant damage to your house and your family.
We don't want the fungus to continue spreading throughout the home.
We use natural products to make sure that we leave you with a safe environment.
Our experts truly care about you and your property so call us today.
If you notice that whenever you enter the home you experience symptoms that include difficulty breathing, wheezing, itchy eyes, skin rashes, headaches and a musty smell, then you probably have a mold issue.
The Barnhart leak detection specialists will stop all water from entering the home, remove the existing moisture and eradicate all mold from the property.
The Water Removal Experts Will Guide You Out of the Flood Damage

Home renovations have the reputation of being pricey, but 911 Restoration Jefferson County always makes sure to offer the most affordable prices in the industry.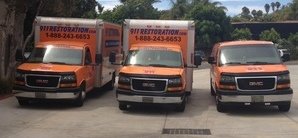 We want our customers to be confident in the services we provide, so we make sure to be at your home within 45 minutes of your urgent call. This way you never have to wait long for assistance.
Our Barnhart water damage experts are always ready to respond to your water damage emergency. We always arrive fully equipped with the most advanced water removal technology in the industry, so we can begin extracting water as soon as we get on site.
The Barnhart flood remediation techs are backed by over 35 years in the home restoration industry, so they have seen it all when it comes to water damage.
The Banhart operation always works with all major insurance companies, in order to get you the lowest deductible we can. To further lessen the financial burden, our staff always performs free visual mold inspections and gives free home estimates to every customer.
Give our water damage Barnhart experts with 911 Restoration Jefferson County a call as soon as you discover any water damage on your property, and we will give you a fresh start today!