Water Damage Imperial
911 Restoration Jefferson County has the goal of providing your home with a fresh start through our water damage repair and restoration services.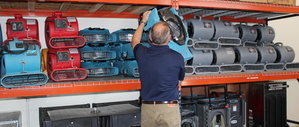 Issues like plumbing leaks, sewage backups, and mold growth can be difficult to deal with on your own. Fortunately, our water damage Imperial specialists are always available 24/7/365 to provide you with on the day service.
Every now and then, a heavy downpour with strong winds can affect homeowners in Imperial. Those rainstorms can cause storm damage, roof leaks, and flooding within your home.
In these kinds of emergencies, it's vital to act quickly to avert any more harm to your home.
Because time is of the essence when it comes to water emergencies, you can expect the 911 Restoration team to be on your property within 45 minutes of your call.
Once our team arrives, they get right to work by providing you with a free inspection and estimate.
Once the problem is determine, our licensed, insured, and bonded professionals can conduct the necessary repair and restoration work that will make your home look good as new.
Stopping Roof Leaks and Water Damage Prevention Tips
Whenever you detect a leak anywhere within your home, make sure you call the professionals from 911 Restoration right away. Our IICRC certified technicians have the necessary training, tools, and experience to deal with any water damage concern you may encounter.
Preventing a leak from occurring in the first place is one the best ways to protect your home against water damage. Here are a leak prevention tips from our specialists:
Keep a look out for any signs of water stains on the ceiling. This could be an indicator of roof damage or pipe burst.
Make sure you keep your drainage up to date. This will keep water away from areas where it can cause problems like mold growth.
Properly maintain any water-based appliances. Check the hoses for any signs of ruptures or leaks.
Inspect your roof regularly for signs of missing or loose shingles. Detecting roof damage early on and repairing it can help you avoid leaks altogether.
Regularly clean your gutters and downspouts. This will keep rainwater away from the roof and foundation of your home.
With these tips in mind, you can prevent leaks from harming your home in the long run. But, whenever you need assistance with dealing water-related concerns, you can always count on 911 Restoration to be there for you.
Counting on the Water Damage Repair Specialists
When you need an urgent water concern taken care of, 911 Restoration is the company you can always turn to. We will be making use of the latest drying technology to extract water and moisture out of your home effectively.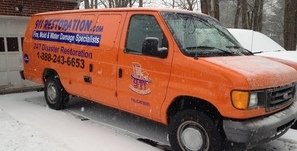 Day or night, you can count on us to patch up a leaking roof or pipes, extract flood water, and provide you with quality restorations.
As a company that is committed to helping homeowners, you can expect more than just our quality restoration work; we can also provide you with a few tips on water damage prevention.
With more than three decades of experience, year-round-availability, and advanced equipment, 911 Restoration Jefferson County will give your home a fresh start.
If your home or business suite is already taking on flood waters, then don't hesitate to contact our water damage Imperial technicians with 911 Restoration Jefferson County for immediate help today!