Water Damage Cedar Hill
Our water damage Cedar Hill techs at 911 Restoration of Jefferson County have many years of experience in the industry that has given us the skills and knowledge to cleanup any degree of leak or flood damage.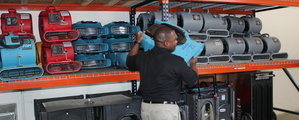 We make it easy for you to get a hold of us by keeping our representatives available 24/7/365, where we have service agents constantly standing by.
All of our repair workers are IICRC certified to handle any water disaster, including:
Water Heater Explosions

Fire Sprinkler Damage

Main Water Line Leaks

Ruptured Hoses

Toilet Overflow

Home Flooding Remediation

Pipe Burst

Roof and Ceiling Leak

Washing Machine Leakage

Mold and Fungus Removal

Leaky Shower Pan

Ice Machine Malfunction Leak

Black Water Cleanup

Sanitization

Odor Control
Once we determine the extent of the damage with a free visual mold inspection, our water damage Cedar Hill experts will be dispatched to your property, arriving within 45 minutes. Call our water damage Cedar Hill professionals today and we will get the process started as soon as we get on the scene.
We Will Keep Water From Damaging Your Sink Cabinets
One of the most common areas of a home to be susceptible to water damage is in the cabinets underneath the sinks. If you notice any moisture under there, it is important to get it immediately checked out.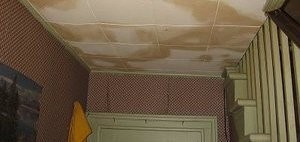 Getting our water damage Cedar Hill team to your household the moment you notice even a small amount of excess moisture is crucial. When the water sits in the enclosed cabinet area for an extended amount of time, it can cause rot, rust and mold.
It is better to fix a water-based problem at its early stages, that way it doesn't have the time to turn into a major issue that could end up costing thousands to repair.
Call our water damage Cedar Hill technicians today, and we will do whatever it takes to repair the source of the leak and cleanup any damage that has set in.
We Meet Every Water Disaster With Professionalism
When you contact us to complete a job, you can count on our water damage Cedar Hill agents to rise to the occasion. We treat every water damage job with the utmost respect, and our workers will take care of your items and treat the home as if it was their own.

Along with getting your home back into tip top shape, we also will keep your emotional wellbeing in tact. A water emergency can be overwhelming, but our water damage Cedar Hill specialists makes the situation feel effortless.
Our entire operation is trained to keep your spirits up, and we want you to lean on us throughout the entire ordeal in order to keep your emotional wellbeing in tact.
Call our water damage Cedar Hill pros at 911 Restoration of Jefferson County today and you can rest assured that we will go the extra mile to get you a fresh start.