Mold Removal Imperial
If your home has recently undergone a water disaster, then it is important to call the mold removal Imperial techs at 911 Restoration of Jefferson County to make sure the excessive moisture has caused mold growth.
We used the most advanced equipment and skills to ensure that your home becomes completely sanitized and free of all mold and mildew, such as:
Water damage restoration

Moisture extraction

Thorough drying techniques

Sanitization

Spore removal

Drywall replacement

Vapor Barriers

Air filters and purifiers

Mold testing

Cleanup services

Vacuuming
In order to make it easier for you to schedule an appointment with our mold removal Imperial experts, we stay available 24/7/365 to take your call.
We are IICRC certified to provide you with a free visual mold inspection as soon as we arrive on your property, ensuring that both the homeowner and the repair workers understand the extent of the damage.
If you even have the slightest feeling that you may have mold growing in your house, call our mold removal Imperial professionals today and we will go the extra mile to turn your family home a healthy environment again.
Understanding The Health Risks That Are Associated With Mold Growth
If it is determined that there is in fact mold in your household, then it is important to get it removed from the premises right away, because the longer mold is in the property, the more health issues it can cause.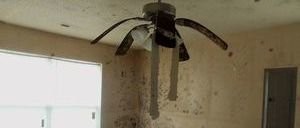 Our mold removal Imperial team understand that mold spore inhalation can cause many problems, such as wheezing, difficulty breathing, headaches, coughing and sneezing.
We always put your safety first, so you can rest assured that when we are on the scene we will do whatever it takes to get rid of every trace of mold, fungus and/or mildew.
To give you the best care, our mold removal Imperial staff use advanced techniques and methods to clear away any mold from one area, without contaminating the rest of the house.
So, when you have a feeling mold may be lurking inside the household, call us right away and we will do whatever it takes to keep the health of you and your family in tact.
We Make Sure To Maintain Professionalism When We Are Extracting Fungus
We understand that it can be overwhelming to learn of fungus growth, but with our mold removal Imperial technicians on the job, you can breathe a sigh of relief that we will get the job done right.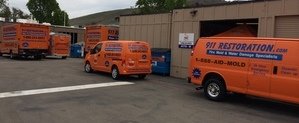 Keeping you feeling calm and safe throughout this entire ordeal is our main focus, and by providing you with excellent customer service, we hope to maintain your emotional wellbeing.
By staying accessible around the clock, our mold removal Imperial agents hope to prove our dedication to you.
Our goal is to provide you with constant communication that lets you ask us questions the moment you have them in order to leave you with peace of mind.
Call our mold removal Imperial specialists at 911 Restoration of Jefferson County today and we will make sure you get the mold damage remediation service you deserve.