Mold Removal High Ridge
If you discover mold growing in your household, you can depend on the mold removal High Ridge agents at 911 Restoration of Jefferson County to do everything they can to make your home a clean, safe place for you and your family.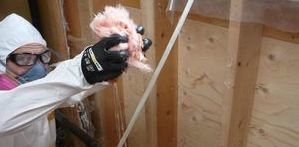 It is important to us that you get the immediate help that you deserve, and we can offer that since our service agents are available 24/7/365, allowing you to schedule an appointment with us the moment you discover the substance in your family home.
Our IICRC certified mold removal High Ridge specialists use containment structures, like vapor barriers, to keep spores from spreading throughout the home during the cleaning process.
We also use air purifiers, wet vacuums, dehumidifiers and air movers that will remove all traces of the mold from the home in a safe way. Call our mold removal High Ridge pros today and we will start the process off by providing you with a free visual mold inspection!
We Want To Be Your One Stop Shop For Comprehensive Fungus Cleanup
It is understandable that finding out that fungus is growing in your home can be an overwhelming experience, and we are sensitive to this when you hire us to work for you.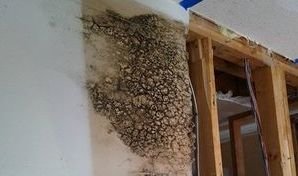 Our mold removal High Ridge crew just wants to make the entire ordeal as easy as possible, which is why we are licensed, bonded and insured to perform all aspects of a renovation job.
You can count on us to implement services that focus on both mold remediation and water damage removal, since both these issues go hand in hand, including:
Water damage restoration

Moisture extraction

Thorough drying techniques

Sanitization

Spore removal

Drywall replacement

Vapor Barriers

Air filters and purifiers

Mold testing

Cleanup services

Vacuuming
Call our mold removal High Ridge techs as soon as you notice any type of water damage on your property and you can trust that we will properly remediate any mold growth.
We Won't Let Mold Infest Your Home When We Are On The Job
We know that you can feel overwhelmed once you find out that mold is infesting your property, and when we arrive we are understanding of these feelings.

In order to make things easier for you, our mold removal High Ridge experts want to be by your side the entire time to get you through this ordeal.
We treat your home as if it were our home, taking special precautions to treat all the items in the home with the utmost respect and care.
It is important to our mold removal High Ridge professionals that you feel like your home is in secure hands once when arrive on the scene.
You can feel confident in the service that we provide you with, which includes excellent customer service, because we will do everything to prove our dedication to getting the job done right.
Our mold removal High Ridge team at 911 Restoration of Jefferson County will be there to show you that a mold infestation can be successfully turned into a fresh start, so call us today!