Mold Removal Festus
If you begin noticing fungus growth in any part of your home then you need to contact the mold removal Festus team at 911 Restoration of Jefferson County right away.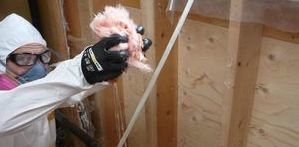 It doesn't matter what time you discover dampness or dark spots on your property, you can call us any time, because our offices hours are available 24/7/365.
We are confident that our mold remediation contractors in Festus are best in the industry, because we offer comprehensive fungus remediation and water cleanup services, including:
Sanitization

Spore removal

Water damage restoration

Cleanup services

Drywall replacement

Vapor Barriers

Moisture extraction

Thorough drying techniques

Air filters and purifiers

Mold testing
For your protection, it is important to hire licensed, bonded and insured repair workers, like our IICRC certified mold removal Festus technicians, so you can rest assured that you are in capable hands.
As soon as you notice any leaks, water stains or green and block splotches in your household, call us and we will provide you with a free visual mold inspection. The Metro Jefferson County office is open 24/7/365 at 636-274-6019
We Are Your Dependable Source For Water Damage Remediation
When water damages your home there is usually a strong chance that fungus growth is also present, which is why homeowners need the services of the mold removal Festus agents.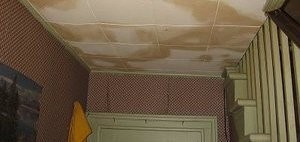 We understand that the last thing on your mind is mold after your home has been influenced by a flood or a leak, but the truth is that once moisture enters the home's interior, it can cause mold spores to blossom within 24 hours.
Our mold removal Festus specialists use comprehensive techniques to get your home eradicated of all mold and prevent future infestations from occurring.
This procedure involves remediating any water damage found on the premises, as well as checking for any damaged drywall or other parts of the household that may need to be removed and replaced.
Our main goal is to keep your safe from the potentially harmful effects that mold and fungus may have on those living under the same roof with it, so call us at 636-274-6019 our mold removal Festus pros today! 
It's Our Main Priority To Get You Safely Through A Mold Disaster
With so many years of experience dealing with mold related incidents of all sizes and proportions, you can count on our mold removal Festus crew to get rid of every trace of mold from your household promptly and thoroughly.

Not only do we extract preexisting mold, but we remove spores from the area as well. This is just as important as cleaning the mold, because spores are just an infestation waiting to happen. Call us at 636-274-6019 and learn how we can help
Along with cleaning your home, our mold removal Festus unit will also help you with figuring out the financial side of things. Sometimes homeowner's insurance does not cover mold removal, so we always offer affordable fungal remediation services.
We just want to make this process as easy as possible for you, so call our mold removal Festus operation at 911 Restoration of Jefferson County today and we will make your home a clean and safe environment again.